"One of the few comprehensive programs that focus on conversation, grammar, vocabulary, reading, and writing."
– Nancy Matsumoto, The Wall Street Journal

"One of the best language applications on the iPhone."
– Zohreen Adamjee, L.A. Times
Tokyo Favorite Places: Kagurazaka
Known for its hip cafes and restaurants hidden inside a maze of stone-paved back alleys, Kagurazaka is a charming neighborhood to explore during the day and an exciting place to seek out that perfect spot for dinner or drinks after night falls.
Quick nav
Photos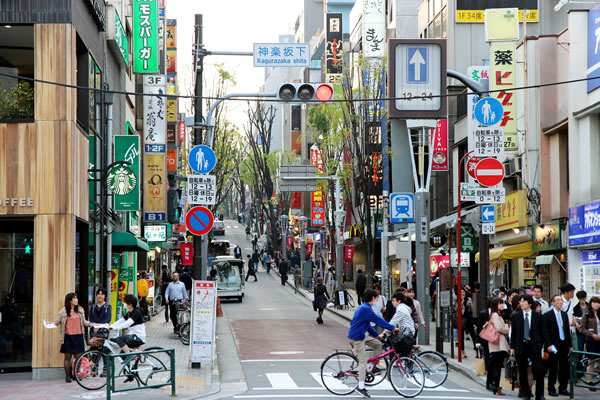 At first glance, lively Waseda Street looks a lot like any other busy street in central Tokyo.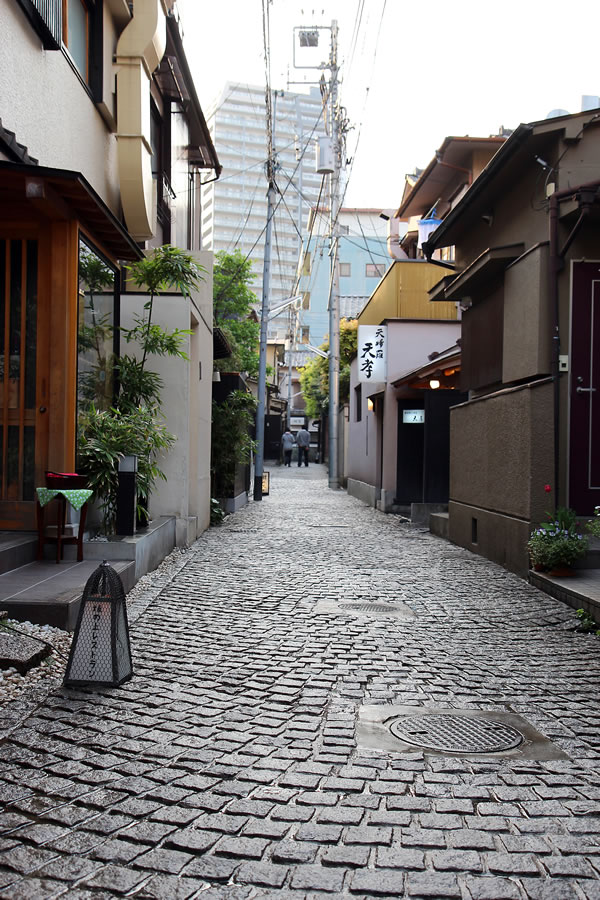 But step off onto a side street and suddenly you're in a world of stone-paved alleys accessible only to the curious pedestrian.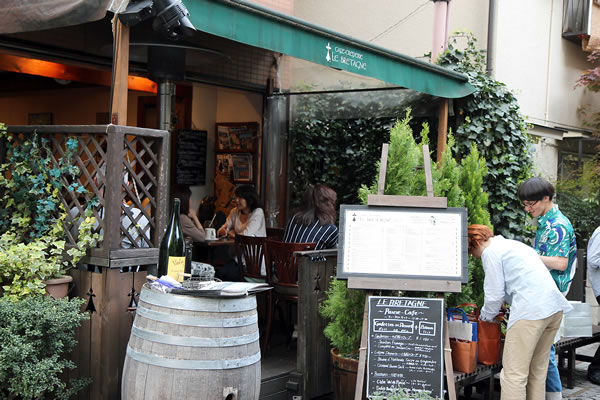 Little cafes like this one abound. We had some lovely crepes here.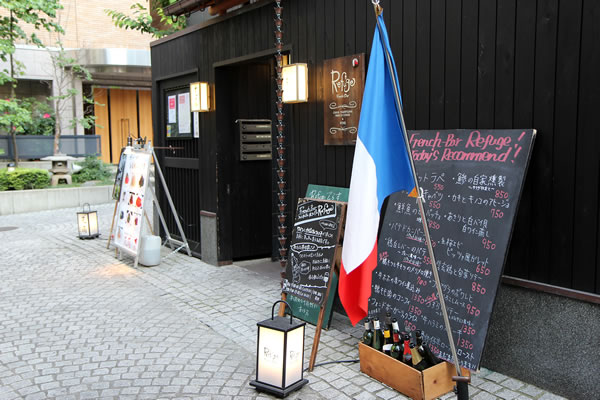 There's a strong French undercurrent here. On some parts of the street, there's even accordion music playing from speakers mounted on lampposts. You might catch yourself wondering if somehow you missed your stop and accidentally took the train to Paris.
On your walk, you'll encounter several different shrines.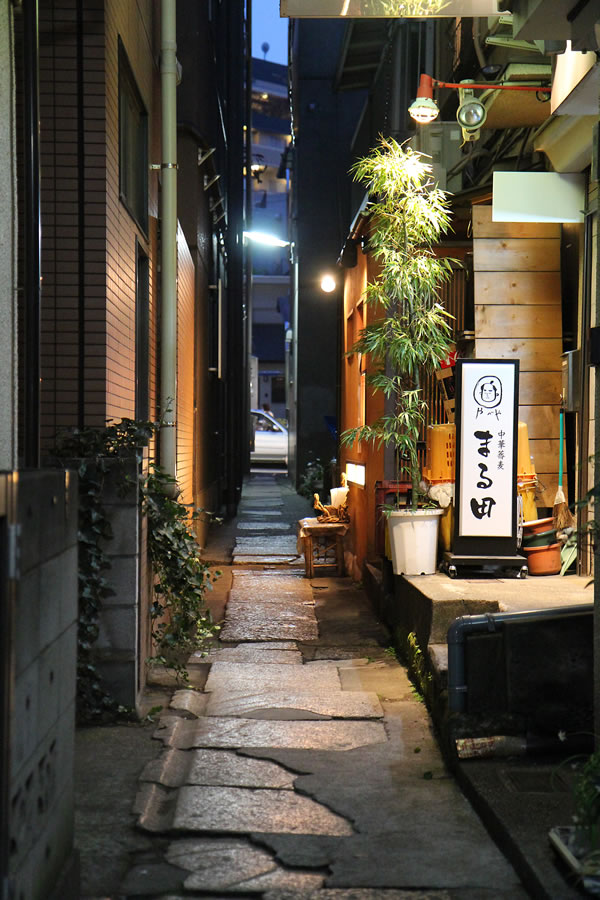 As night falls, the neighborhood comes alive as narrow back alleys light up for evening guests.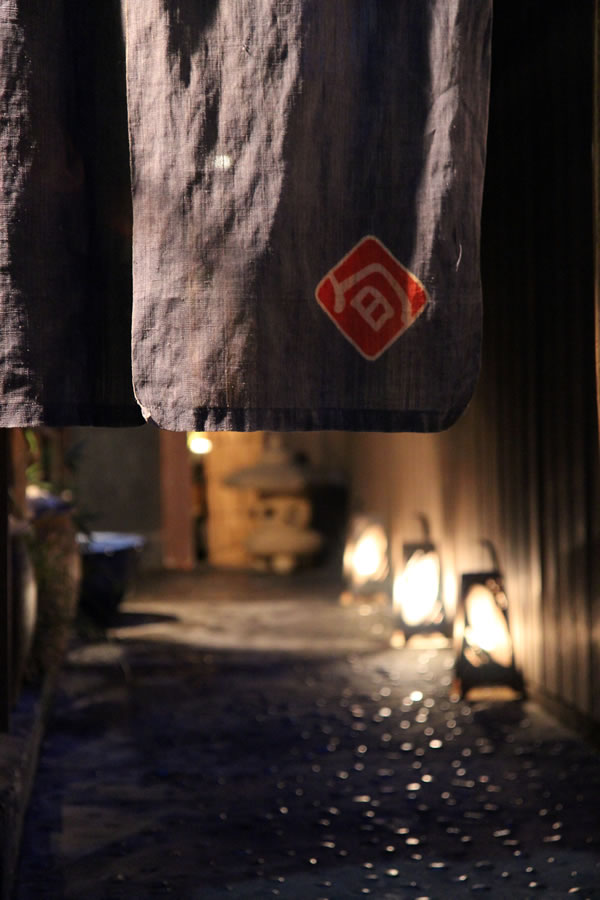 Traditional Japanese entranceways make you feel as though you've gone back in time.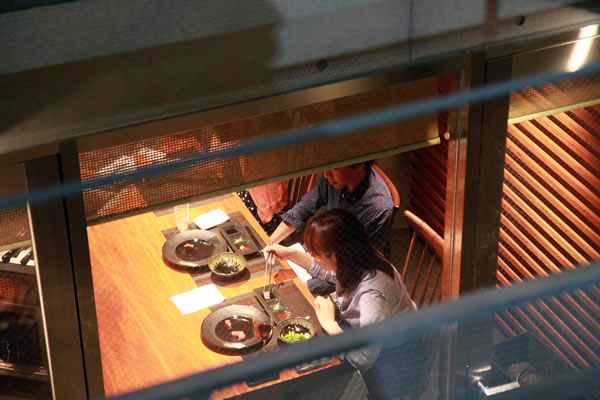 Walking along the street, you catch glimpses of hidden restaurants everywhere.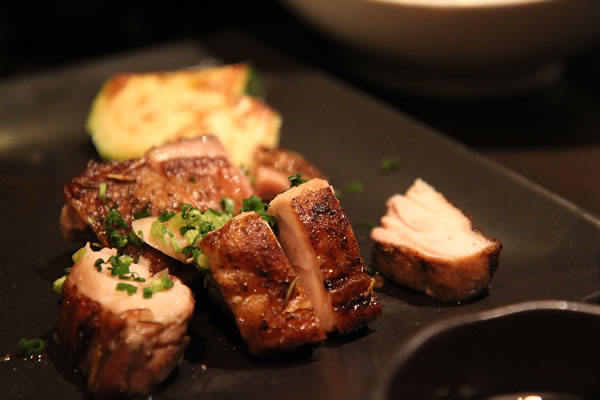 Food is incredible just about anywhere you go in Tokyo, but the bar is especially high here.
It's almost as fun just exploring as it is to finally pick a place to eat. As you might imagine, this neighborhood is very popular, so be advised that reservations may be necessary at some restaurants. You can always ask if a table is available by saying Sumimasen. Yoyaku wa nai n desu ga, hairemasu ka? = "Excuse me. We don't have reservations. Is it possible to get in?".
Video
Getting there
There are several stations in this area:
Kagurazaka, stop T-05 on the Tōzai Line
Ushigome Kagurazaka, stop E-05 on the Ōedo Line
Iidabashi, stop E-06, N-10, T-06, Y-13 on several Tokyo Metro lines
Of these three, we recommend Kagurazaka (T-05) because it is much smaller than sprawling Iidabashi, where you can easily get confused if you come out of the wrong exit.
From Kagurazaka station, use Exit 1. You'll come out onto a gently sloping street. Turn left and walk downhill. There are interesting side streets here (including Akagi Shrine, which you will see to your left immediately after setting off), but the real core of the area is about five minutes further down the hill, after you cross an intersection marked as Kagurazaka Ue.
Think of the section of Waseda Street between Kagurazaka Ue and the next intersection, marked as Kagurazaka Shita, as the backbone of the area. All the interesting side streets sprout off from this main road. Explore the area on both sides of the street, and if you get lost, just stop and ask someone: Sumimasen, Waseda-dōri wa dochira desu ka? "Excuse me. Which way is Waseda Street?"
Map
Language resources
Remember, you'll enjoy your trip the most if you have some basic Japanese under your belt. Download a free trial of Human Japanese if you're just getting started or Human Japanese Intermediate if you have a foundation and want to go to the next level. We think you'll love our approach.
Best wishes on your journey! Be sure to check out our other favorite places by using the links at the top right of this page.